RSS Feeds
RSS feeds can deliver the latest InfoLab21 news and events direct to your browser without you having to visit the website.
In most browsers you can click on an RSS link and choose to subscribe to the feed to add it to your favourites or bookmarks.
---
Call To Participate in The Big Bang Science Fair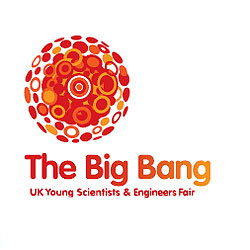 Are you passionate about promoting your business and enthusing the next generation of young scientists?
The Big Bang: UK Young Scientists and Engineers Fair offers an unprecedented opportunity to promote careers in Science, Technology, Engineering and Maths.
The Big Bang is now entering its second year and will be held in Manchester Central from 11th to 13th March 2010.
The Big Bang celebrates the achievement and excellence of young people through the National Science and Engineering Competition, which culminates at The Fair, while engaging and inspiring them with a wide range of activities, presentations and events.
The 2010 celebration will provide a focal point for the professional STEM community to engage and enthuse over 12,000 visitors, mostly young people, including those who have never considered the possibility of a career in science or engineering.
As a result of Northwest Regional Development Agency (NWDA) sponsorship of the event, Northwest Small and Medium Enterprises (SMEs) and selected NWDA funded projects will have the opportunity to exhibit at The Fair at zero cost and to promote - through interactive exhibits - exciting companies and science in the region.
We hope that you will consider participating in The Fair. In order to apply for a place, please visit the link below.
Submissions will be accepted until 16th December 2009, however allocation will be made on a first-come-first-served basis (subject to quality criteria) and as such organisations are encouraged to submit their proposal by 16th October in order to be included in the first review of submissions.
'Frequently asked questions' are provided on the attached PDF for your information, however if you require any further information or have any questions, please contact claire.claessen@nwda.co.uk, 01925 400327.
Thu 24 September 2009
Associated Links
Tweet