RSS Feeds
RSS feeds can deliver the latest InfoLab21 news and events direct to your browser without you having to visit the website.
In most browsers you can click on an RSS link and choose to subscribe to the feed to add it to your favourites or bookmarks.
---
InfoLab21 Expert Quoted In The Guardian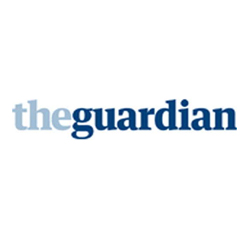 InfoLab21 researcher Robert Hardy has been quoted in The Guardian in an article on mobile phone gesturing.
Mobile phone gesturing is where movement of the phone is detected by an in-built accelerometer in the phone. The information is then used to perform certain tasks. For example in mobile gaming or to flip an image round so that it displays the right way up.
The article discusses the idea to use mobile phone gesturing to create text dreamt up in 2005 by US Assistant Professor Rommit Roy Choudhury.
"I envisioned having a pen with a wireless interface and an accelerometer. My idea was to be able to write in the air with the pen, and click a button to email the handwriting to my email address." says Choudhury.
He later adapted the idea for the mobile phone. "I had the idea of using the phone as a pen, since the phone has both the accelerometer and the wireless capability,"
Robert Hardy a Research Associate in the areas of Mobile Computing and Interaction With Mobile Phones was approached by The Guardian for his expert opinion on the likelihood of this technology being adopted on a wider scale.
"By taking advantage of the user's familiarity of physical interactions in the real world, mobile phone gestures can be very intuitive. Relating back to the prototype, the barriers to entry could be potentially low as users are very familiar with handwriting in daily life."
On the downside Robert says "It may be possible that the user feels embarrassed using this prototype in public places."
The article also points to an example of mobile phone gesturing tried by two Lancaster University researchers which involved shaking two phones together to initiate easy Bluetooth pairing.
To read the full article please go to the link below.
Fri 18 September 2009
Tweet