RSS Feeds
RSS feeds can deliver the latest InfoLab21 news and events direct to your browser without you having to visit the website.
In most browsers you can click on an RSS link and choose to subscribe to the feed to add it to your favourites or bookmarks.
---
Grow Your Business With LEAD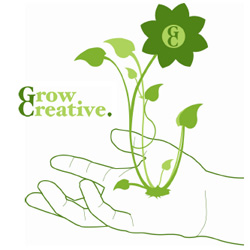 Grow Creative at Lancaster University is providing leadership training for owner/managers from the Creative Industries starting at the end of November 2009.
LEAD recognises that the most important part of a small business is the owner/manager, therefore the programme seeks to develop them as a leaders and give them the tools and confidence to make strategic business decisions that will help their business develop and grow.
Businesses that have taken part in LEAD over the last 4 years have benefited from a significant increase in sales turnover as a result of their participation.
Interested? Other benefits include:
Improved leadership and increased confidence
Improved delegation skills, improved staff productivity and more effective business processes
The skills to manage your business more effectively in this tough economic climate
Increased confidence allowing you to make the right decisions
Improved strategic thinking - Work ON your business not IN it
The "board you can't afford" - the support and advice from peers is invaluable
"No matter what issues or concerns a business owner has, LEAD can help by offering them the chance to learn from others who have had similar experiences" -Marian Ginesi, Linco Communications, LEAD cohort delegate, February 2009.
Is LEAD right for you?
LEAD has been designed for owners or senior managers of small businesses in the Northwest with up to 20 employees.
Do you?
Want to gain confidence in and improve your leadership skills?
Want to grow your business but aren't sure of the direction you should take?
Want support in developing new business processes and ways of streamlining your business?
Feel isolated and without a peer support network to turn to for advice?

Do you identify with the profile we are looking for? Would you like to apply some of the benefits of the programme to your business?

To find out more we are holding some preview sessions where you can meet the team, hear more about the activities involved in LEAD and ask questions. We will also have previous delegates on hand to tell you about their experiences and the benefits to their businesses.

21st October - 2pm-3pm - Lancaster University
5th November - 2pm-3pm - Lancaster University

Register for a free place at www.businesslinknw.co.uk/leadevent/ leadevent and select Lancaster University Grow Creative as your provider.

Tue 20 October 2009
Tweet