RSS Feeds
RSS feeds can deliver the latest InfoLab21 news and events direct to your browser without you having to visit the website.
In most browsers you can click on an RSS link and choose to subscribe to the feed to add it to your favourites or bookmarks.
---
InfoLab21 Professor Selected For British Computer Society Panel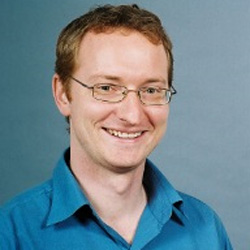 Professor Jon Whittle has been invited to serve on the selection panel for the British Computer Society's Distinguished Dissertations Award.
The panel consists of ten experienced computer scientists from the accross UK.
The Distinguished Dissertations scheme aims to highlight the significant contribution made by the UK - in particular by post-graduate students - to computer science.
Publication also serves to provide a model for future students.
Professor Whittle commented, "It is a great honour to be invited to serve on the Distinguished Dissertations award panel. It is eleven years since I finished my own PhD - and some of my contemporaries at the time were nominated for the award, so I know how important the prize is for each year's crop of PhD graduates."
For more information about the scheme please go to the link below.
Tue 19 January 2010
Associated Links
Tweet