RSS Feeds
RSS feeds can deliver the latest InfoLab21 news and events direct to your browser without you having to visit the website.
In most browsers you can click on an RSS link and choose to subscribe to the feed to add it to your favourites or bookmarks.
---
InfoLab21 demos best practice to international community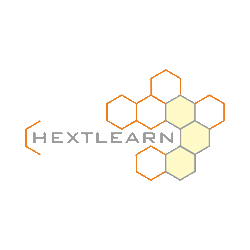 InfoLab21 has been asked to join an international community of Higher Education Institutions called HEXTLEARN - "Higher Education Exploring ICT Use For Lifelong Learning."
InfoLab21 was approached and asked to demonstrate best practice on ICT for local and regional development because of the regional impact of its work with businesses through the InfoLab21 Strategic Innovation Support Programme (ISIS). ISIS aims to raise levels of ICT investment across the region by providing objective advice, guidance and appropriate ICT solutions to SMEs (Small and Medium Enterprises) throughout the Northwest, supporting business changes to minimise cost and maximise the benefits from ICT, both now and in the future. ISIS is the first project of its kind in the UK and is delivered under the "Transformational ICT" product, part of the Government's Solutions for Business portfolio.
HEXTLEARN has over 500 members and is a network project co-funded by the Lifelong learning programme EACEA, Key Activity 3 - ICT. HEXTLEARN aims to contribute to the deployment of Lifelong Learning strategies through ICT within Higher Education Institutions by means of peer reviews methodologies, offering a database of good practices and other useful materials, organising seminars and devoted events and promoting sharing and common understanding amongst the members.
HEXTLEARN focuses on the quality assurance aspects and the integration of ICT as innovation that is key for Higher Education Institutions. The HEXTLEARN network addresses the apparent lack of a synergies amongst groups working in ICT within most European Universities. The aim is to highlight and explore the increasing diversity of roles and target groups of Higher Education Institutions through a network which will contribute to the enhancement of quality assurance aspects and the strategic integration of ICT in teaching, learning and innovation across Lifelong learning subsystems.
Anne-Christin Tannhauser, Bologna based HEXTLEARN Researcher based in commented
"We have been searching around Europe for strong practices of Higher Education Institutions utilizing ICT for local and regional development. InfoLab21's activities in this area are among the most ambitious and impressive programmes that we found. By creating a strong link between local SMEs and up-to-date research at Lancaster University, the centre contributes to innovation and job creation on a large scale. We are more than pleased that InfoLab21 joined our online community to share its expertise with its European peers."
InfoLab21 has also featured as an exemplar case study for another international group, "Mainstreaming Innovative Instruments for SME developments in Europe" (Mini Europe).
For more information on HEXTLEARN and to join see link below:
Tue 27 July 2010
Associated Links
ISIS - InfoLab21's Strategic Innovation Support Programme (ISIS) aims to raise levels of ICT investment across the region by providing objective advice, guidance and appropriate ICT solutions to SMEs
Tweet