RSS Feeds
RSS feeds can deliver the latest InfoLab21 news and events direct to your browser without you having to visit the website.
In most browsers you can click on an RSS link and choose to subscribe to the feed to add it to your favourites or bookmarks.
---
App of the Month: Trade Directory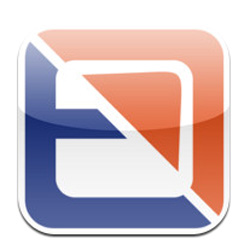 Developed through InfoLab21's Funded Business Support programme, ISIS, this App was created for TradeDirectory.com Ltd, a new start up company that offers a web based business-to-business trading web site.
The TradeDirectory.com app for iPhone is a leading-edge tool that transforms the way you browse and trade at TradeDirectory.com, the leading B2B marketplace for global trade. This app for iPhone has been designed exclusively for our registered users to access their accounts on the move.
Key Features:
Search and browse entire products catalogue, find suppliers and buyers
Manage your account, add or edit your products, buying and selling leads
Marketplace - source from 500,000 suppliers all around the world
Contact TradeDirectory.com members directly from within the application
Trade shows and Exhibitions - browse thousands of trade shows and events
Blog - read business related news and articles from world finest writers
Go to the link below to view the iPhone App on the Apple App Store.
If you would like to know whether you are eligible for help with similar projects please contact out Business Relationship Officers Clare or Sam:
Clare Edwards
tel: +44 (0)1524 510466
email: c.a.edwards@lancaster.ac.uk
or
Samantha Winder
tel: +44 (0)01524 510463
email: s.winder@lancaster.ac.uk
"App of the Month" features some of the Apps to come out of InfoLab21's research and collaboration.
Thu 27 September 2012
Tweet