RSS Feeds
RSS feeds can deliver the latest InfoLab21 news and events direct to your browser without you having to visit the website.
In most browsers you can click on an RSS link and choose to subscribe to the feed to add it to your favourites or bookmarks.
---
£7.1 million R&D boost for North West businesses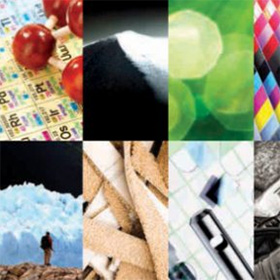 Lancaster University is launching a £7.1 million low-carbon research and development programme to support small and medium sized enterprises (SMEs) in Lancashire, Cumbria, Cheshire and Liverpool.
The award-winning Centre for Global Eco-Innovation, at Lancaster University, returns with more than 50 long-term projects involving three-year PhD, or one-year Master degree, high-calibre graduate researchers working full-time on projects bespoke to the needs of their host business. Individual projects can be worth up to £100,000 in value.
In addition, more than 80 short-term student dissertation or placement projects are also available with researchers working on a project for up to six months.
The projects on offer are part-funded by the European Regional Development Fund and therefore offer significant value to participating companies.
"On offer is £7.1 million worth of research opportunities for regional businesses, enabling them to develop their business and make the transition to a lower carbon economy," said Dr Andy Pickard, manager of the Centre for Global Eco-Innovation.
"Small and medium sized businesses may have a low carbon research idea that will help to grow the company, but which they don't have the capacity to undertake the work themselves. The Centre's funded research projects give them the chance to pursue these opportunities, helping spark economic growth and job creation." he added.
Researchers will be supervised jointly by leading academics from UK top-ten ranked Lancaster University and a representative from their host SME. Depending on the needs of the projects, graduate researchers could have expertise from a wide range of science and technology disciplines including engineering, environmental science, computing, chemistry and physics, or alternatively design or management skills.
"We already have projects proposed to look into a variety of subjects including new ways to deal with Japanese knotweed, innovative approaches to measuring air quality, insulation in buildings, rewetting of coastal land to store carbon, and energy generation from small-scale hydro installations," said Dr Pickard.
The initiative provides access for SMEs to facilities at Lancaster University and also involves the Centre for Ecology & Hydrology and the Universities of Chester, Cumbria, Liverpool, and Liverpool John Moores.
The Centre for Global Eco-Innovation recently completed a similar three year programme with Liverpool University and Inventya, which created 308 jobs and generated 190 new products and services, winning a business Impact Award and a Green Gown Award for research and development.
Following an independent evaluation 89 per cent of participant businesses said they would recommend the programme to others and 75 per cent said they expect significant or very significant impact on their business performance, jobs and growth.
Technology company Demopad, which has offices at Lancaster University's InfoLab21 and trades worldwide, participated in the first Centre for Global Eco-Innovation programme. The company worked with a graduate researcher as part of a three-year PhD.
The research programme resulted in new hardware products that the company has been selling in the UK as well as exporting to overseas. This included the Centro 8, which acts as a connecting hub for a vast array of sophisticated high-end home entertainment systems. It is also able to automatically control heating and lighting in homes, helping to reduce energy use, bills and carbon consumption.
Mike Cain, director of Demopad, said: "As a business manager this investment through the Centre for Global Eco-Innovation has encouraged us to think we can now compete on a global scale and enabled us to bring benefits to all aspects of our business, way beyond the actual project focus.
"Our relationship with Lancaster University has been nothing short of transformational. It has given us the opportunity to have a virtually unlimited extension of our research and development resource."
The Centre for Global Eco-Innovation is part-funded by around £4 million by the European Regional Development Fund. Lancaster University is contributing an additional £3 million to the programme.
Businesses with a clearly defined project already can register online in minutes at http://www.lancaster.ac.uk/engage/business, or for more information or help scoping a project, email enquiries@cgeinnovation.org and one of the Centre team will be in touch.
More details are available by visiting http://www.globalecoinnovation.org/
Fri 13 January 2017
Tweet