RSS Feeds
RSS feeds can deliver the latest InfoLab21 news and events direct to your browser without you having to visit the website.
In most browsers you can click on an RSS link and choose to subscribe to the feed to add it to your favourites or bookmarks.
---
InfoLab21 Leads EC AMPLE Project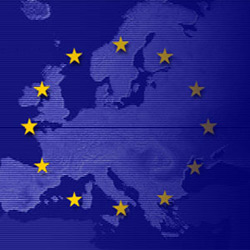 The Computing Department is leading the €3.8m AMPLE project (Aspect-Oriented, Model-driven, Product Line Engineering) funded by the European Commission which involves three European software industry organisations and six academic institutions.
The focus of the project is on combining aspect-oriented and model-driven techniques to address variability at each stage in a software product line engineering lifecycle and bind the variation points in various development stages and dimensions into a coherent variability framework across the life cycle.
In addition to overall coordination of the project, the Lancaster team is playing a leading role in developing the requirements engineering, architecture design and traceability techniques in the project.
The Lancaster personnel include: Dr. Awais Rashid (PI), Dr. Alessandro Garcia, Dr. Peter Sawyer, Mr. Neil Loughran, Mr. Vander Alves, Ms. Safoora Shakil Khan and Ms. Yvonne Rigby.
Tue 14 November 2006
Tweet