RSS Feeds
RSS feeds can deliver the latest InfoLab21 news and events direct to your browser without you having to visit the website.
In most browsers you can click on an RSS link and choose to subscribe to the feed to add it to your favourites or bookmarks.
---
Regional Study Will Help Develop Online Collaboration Tools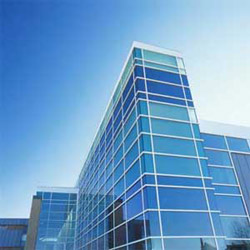 Market research into how enterprises in the North of England use IT is being completed as part of a new project funded by the EPSRC and Northern Leadership Academy.
The project is run jointly by the Lancaster Centre for e-Science at Lancaster University Management School and InfoLab21.
Research will also explore how managers perceive that open source web-based technologies could enhance their organisation's capacity.
A telephone based survey will collect vital IT statistics and managers' perceptions from 1,200 enterprises of all types in the North West, North East and Yorkshire and Humber regions.
The eventual aim of this project is to develop a set of easy to use online business tools, like video conferencing or document collaboration software, to help organisations in the UK remain competitive.
For further information contact Alastair Robertsonat the Centre for e-Science, or to take part and complete the survey online visit www.ictresearch.org.
Thu 18 January 2007
Tweet