RSS Feeds
RSS feeds can deliver the latest InfoLab21 news and events direct to your browser without you having to visit the website.
In most browsers you can click on an RSS link and choose to subscribe to the feed to add it to your favourites or bookmarks.
---
European Project to Shape Next Generation Internet TV
Story supplied by LU Press Office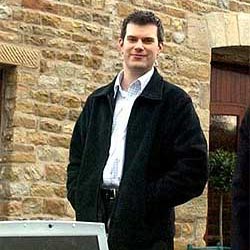 P2P-Next, a pan-European conglomerate of 21 industrial partners, media content providers and research institutions, has received a £14 million grant from the European Union.
The grant will enable the conglomerate to carry out a research project aiming to identify the potential uses of peer-to-peer (P2P) technology for Internet Television of the future.
The partners, including the BBC, Delft University of Technology, the European Broadcasting Union, Lancaster University, Markenfilm, Pioneer Digital Design Centre Limited and VTT Technical Research Centre of Finland, intend to develop a Europe-wide "next-generation" internet television distribution system, based on P2P and social interaction.
P2P-Next statement:
"The P2P-Next project will run over four years, and plans to conduct a large-scale technical trial of new media applications running on a wide range of consumer devices.
"If successful, this ambitious project could create a platform that would enable audiences to stream and interact with live content via a PC or set top box. In addition, it is our intention to allow audiences to build communities around their favourite content via a fully personalized system.
"This technology could potentially be built into Video on Demand (VOD) services in the future and plans are underway to test the system for major broadcasting events.
"The project has an open approach towards sharing results. All core software technology will be available as open source, enabling new business models.
"P2P-Next will also address a number of outstanding challenges related to content delivery over the internet, including technical, legal, regulatory, security, business and commercial issues."
Computing Department
Lancaster University is excited to be part of a team of leading research and industrial partners developing a new approach to distributing television across the Internet.
"Lancaster's role within the P2P-Next project is to deliver this new technology to real users as part of a large-scale technical trial, known as a Living Lab", says Dr. Nicholas Race of the Computing Department based at InfoLab21. "At Lancaster we will be utilising our regional network and strong community links to conduct live trials with a wide variety of users, from local students to rural villagers. Users are fundamental to the Living Lab activity, and it will ultimately be their feedback that helps to refine the technology developed within P2P-Next."
Fri 15 February 2008
Associated Links
P2P-Next - next generation peer-to-peer content delivery platform
Tweet