RSS Feeds
RSS feeds can deliver the latest InfoLab21 news and events direct to your browser without you having to visit the website.
In most browsers you can click on an RSS link and choose to subscribe to the feed to add it to your favourites or bookmarks.
---
Business Link Northwest Present Big Name Events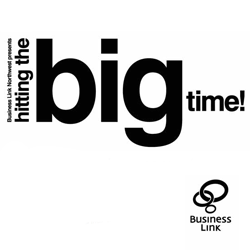 Business Link Northwest are presenting a series of four 'big name' free events hosted by the BBC's Mark Edwardson.
The first event with Dragons' Den's Simon Woodroffe took place in Blackburn on 10th April.
Fellow Dragon Doug Richard, who has over 20 years' experience developing and leading technology ventures, both in the US and the UK will be at Chester Racecourse on 17th April 4.00pm - 8.00pm.
On 1st May 4.00pm - 8.00pm at the Radisson SAS Hotel, Liverpool, Gerald Ratner, famed for referring to his own stores as selling products which were 'total crap', tells how he bounced back.
And finally, BJ Cunningham, Brand Marketing Expert will be appearing on 8th May 084.00pm - 8.00pm at Castle Green Hotel, Kendal.
NB: Due to a fantastic response the events are all now full. However, if you wish to be kept informed of events with Business Link Northwest, please visit their website below.
Tue 15 April 2008
Associated Links
Tweet