RSS Feeds
RSS feeds can deliver the latest InfoLab21 news and events direct to your browser without you having to visit the website.
In most browsers you can click on an RSS link and choose to subscribe to the feed to add it to your favourites or bookmarks.
---
Prepare A Successful FP7 Proposal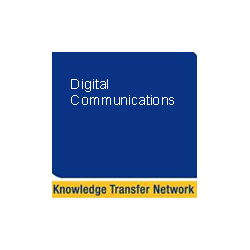 A free tutorial on the preparation of a successful Framework 7 proposal is available to watch online.
On the 31st July the EU Commission launched its largest call for proposals so far this year with over £700 Million of allocated budget. It is especially important therefore that prospective participants obtain an expert overview of how to maximise their chances of success. This 45 minute tutorial provides that expert training.
The tutorial could dramatically improve your chances of success if your organisation is planning a programme of collaborative research, or is already involved. It has been provided by The Digital Communications Knowledge Transfer Network (DC KTN) and is available via the link below.
Eddie Townsend, the DC KTN's collaboration domain expert, used his experience of successful proposal submissions and management in FP6 and FP7 to create the tutorial. Eddie has also published articles on the subject of collaboration and the role of collaboration in product innovation.
The topics covered provide a comprehensive overview of the main areas that any organisation planning to participate in FP7 should be aware of.
Overview of the process
The Commission as your investor
Is it for you?
Steps to minimise the cost of participation
Working with the EU Commission staff
Forming a consortium
Building a proposal
Tue 25 August 2009
Tweet