RSS Feeds
RSS feeds can deliver the latest InfoLab21 news and events direct to your browser without you having to visit the website.
In most browsers you can click on an RSS link and choose to subscribe to the feed to add it to your favourites or bookmarks.
---
Cumbria Mobile Developers Head To Europe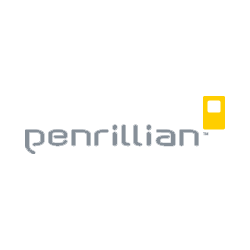 Penrillian, an InfoLab21 Associate Company and one of the UK's most advanced software developers, is looking to Europe for new growth opportunities.
Penrillian, based in Penrith, is travelling to Barcelona next month to meet existing and new customers at the Mobile World Congress, the world's largest mobile phone show expected to attract more than 60,000 visitors.
The company was founded in 2000 by Charles Weir, a well-known figure in the mobile phone industry and one of the lead engineers behind the first 'smartphone'.
Many global giants are already counted among its customers, including T-Mobile and Vodafone.
In Barcelona, Penrillian aims to meet existing and new customers to introduce its new capabilities and services, which are available to clients world wide.
Penrillian initially specialised in software for Nokia and Sony Ericsson smartphones, but today its team of nineteen develops software for the wide range of platforms associated with mobile communication, including laptops and servers, iPhone and the Web.
"The mobile world changes so fast, we have had to move with the times," added Charles Weir. "Our capabilities have evolved dramatically over time and continue to grow."
Although its capabilities have grown, one thing that remains at the heart of Penrillian is working interactivly with clients.
Mr Weir added, "Nobody really knows what a mobile product should be like until they have tried it out - we encourage our clients to test and change what they want throughout the development process. In these difficult times, this gives our clients a distinct edge over their competition."
To set up a meeting with Penrillian at the Mobile World Congress please email rachel.johnson@penrillian.com.
Wed 21 January 2009
Tweet