RSS Feeds
RSS feeds can deliver the latest InfoLab21 news and events direct to your browser without you having to visit the website.
In most browsers you can click on an RSS link and choose to subscribe to the feed to add it to your favourites or bookmarks.
---
Considering European Expansion?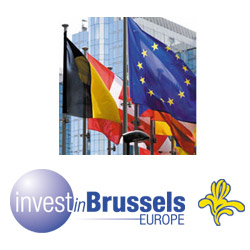 If your business is interested in accessing the European market, then InfoLab21 resident, Kinetic Cubed would like to hear from you.
Inward investment specialists Kinetic Cubed will be hosting an inward visit to the UK from Invest in Brussels for companies considering European expansion on Tuesday 15th June and Wednesday 16th June.
To express an interest in a 1-2-1 exploratory meeting please contact Bill Jones at bjones@kinetic3.co.uk or 07788 917 934.
Invest in Brussels, the Brussels City region inward investment agency, offers a comprehensive, flexible and quickly accessible, business support package for UK companies looking to set up a business base in Europe, including three months free of charge soft landing space providing access to networks, skills, innovation and clients.
Recent examples of companies and organisations that have taken advantage of the business opportunities that Brussels can provide include:
A language training and services company servicing clients across the EU institutions
A software company that develops and markets software tools that help organisations to reduce costs, save time and successfully manage their IT networks from beginning to end
A law firm servicing global clients with Legal, Global Competition, Trade & Regulatory requirements
A major player in the provision of threat detection and screening technologies for Military, Transportation, Homeland Security and Resilience applications
For more information about Kinetic Cubed's links with Invest In Brussels please see the article below.
Mon 24 May 2010
Tweet